Below Are the Best WordPress Plugins You Should Consider for Transferring Your Website from HTTP to HTTPS
WordPress is among the most used CMS (Content Management System) in existence throughout the world. More than 30% of websites on the internet are created using WordPress. Some of the reasons for WordPress being so popular are the capabilities it offers to customize your website's functionality. This is done with the help of many plugin options.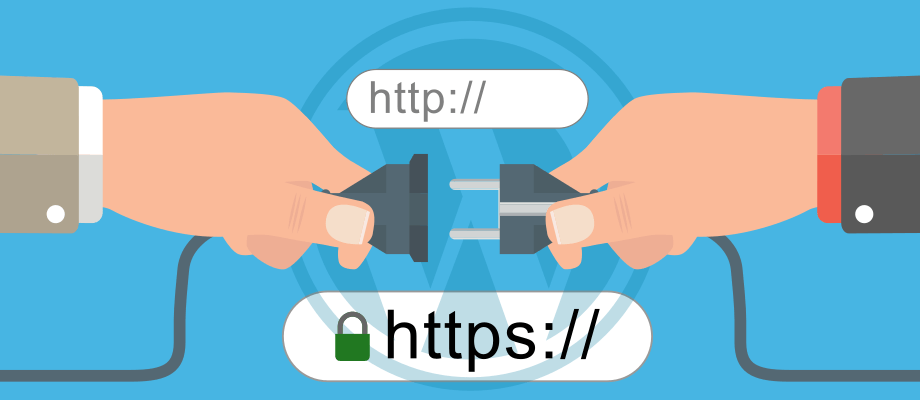 Along with the plugin collection for different website customization, the WordPress plugin repository also has plugins that help enhance a website's security and protect website visitors. Likewise, WordPress SSL plugins are essential plugins that can become a valuable addition to your website.
SSL plugins help shift your site from HTTP to HTTPS via an SSL/TLS certificate. HTTPS helps to improve security by providing robust encryption, search ranking in popular search engines like Google, and helps boost a site visitor's confidence that they're on a safe website.
Hence, to ensure your WordPress website security, especially if you're running an eCommerce website, it's essential to select the right SSL plugin that forces HTTPS on your WordPress website without creating any issue.
To make your work easy, we've chosen some of the best HTTP to HTTPS WordPress plugins that will help create a secure SSL connection easily.
5 Best HTTP to HTTPS WordPress Plugins
Below are some HTTP to HTTPS WordPress plugins that will help you create a secure HTTPS connection on your website without any technical knowledge:
1. Really Simple SSL
Really Simple SSL is among the most popular WordPress plugins that's actively installed on 5+ million websites. It's among the most used and popular HTTP to HTTPS WordPress plugins that automatically detects your WordPress website settings and configures it to run over secure HTTPS. As the name implies, the Really Simple SSL WordPress plugin comes with minimal and easy-to-use functions.
Once you install and activate it, it'll move your entire website from HTTP to secure SSL, and all incoming requests will be redirected to HTTPS. Furthermore, it comes in free and premium versions. The premium version offer extra features, such as scanning and fixing Mixed Content errors, fixing back end issues, automatic configuration of HSTS preload, and other critical advanced features.
2. WP Force SSL
WP Force SSL is a basic HTTP to HTTPS WordPress plugin that can be a good choice for beginners. It comes with a minimal feature that helps you redirect your website from HTTP to HTTPS, but it doesn't offer any advanced features provided by other WordPress plugins. Therefore, it's a good choice if you aren't a web developer or completely a newbie and don't have any idea about it.
However, one thing to note is that you'll need to add HTTPS to the WordPress Address (URL) manually and Site Address (URL) parameters under your WordPress site's General >> Settings.
3. Easy HTTPS Redirection
Once you purchase and install an SSL/TLS certificate, your site visitors may still land on insecure HTTP URLs. To resolve the issue and force your website to be loaded on HTTPS, you'll need to change all the HTTP URLs to HTTPS. The Easy HTTPS Redirection WordPress plugin can prove helpful for changing HTTP URLs to HTTPS instantly.
The key feature of this WordPress plugin is to redirect your entire website's URL to HTTPS and force all static files such as images, CSS, JS, and others. Nonetheless, it's an easy-to-use plugin that works flawlessly, but some users face difficulty with the login requirements of the plugin.
4. SSL Insecure Content Fixer
SSL Insecure Content Fixer is among the best WordPress plugins that help fix fundamental issues that often arise after installing an SSL certificate. The powerful plugin helps clean your WordPress site right after the installation, where plugins default settings start fixing basic issues once it gets activated. Also, it helps with cleaning images and videos, so they load faster with HTTPS URLs. It's also provided in different languages, which makes it convenient to use depending on your preference.
5. Free SSL Certificate & HTTPS Redirect for WordPress
Nowadays, mostly all hosting providers offer free SSL certificates with their hosting plan. But, if you aren't lucky enough to have one, you can benefit from a free SSL/TLS certificate installed by simply installing a plugin named Free SSL Certificate & HTTPS Redirects for WordPress.
It offers a free Let's Encrypt SSL certificate within the plugin along with the feature to force HTTPS redirection on your website. It's offered as a free plugin as well as premium. If you install it as a free one, you'll need to upload the Let's Encrypt file on your server and configure it. But, if you go with the premium version, you'll get an automatic generation of the SSL/TLS certificate as well as installation.
However, if your website deals with any user's sensitive information, we recommend installing a plugin like Really Simple SSL and an SSL/TLS certificate offered by a respected CA like Sectigo. Because you'll be able to get benefits offered by paid SSL/TLS CAs that aren't present in a free SSL/TLS certificate, such as:
Paid SSL/TLS certificates consist of three validation levels – DV (Domain Validated), OV (Organization Validated), and EV (Extended Validated). In contrast, a free SSL certificate is offered only as DV (Domain Validated) SSL certificate.
A paid SSL certificate offers a validity of 1 year, whereas a free SSL certificate expires after 90 days.
You get a dedicated support team to solve issues regarding the SSL certificate by purchasing an SSL certificate from a respected CA like Sectigo. On the other hand, free CAs don't provide remarkable support, and most users have to rely on their own troubleshooting skills.
Paid SSL certificates come backed with a warranty amount ranging between 10kto 1.75 Million (or more!), whereas if anything goes wrong with a free SSL certificate, you don't have anything backing you.
Which WordPress SSL Plugin Shall I Install?
Whether you're technically sound or not, it can be challenging to find the right plugin, and the WordPress SSL plugin is no different. When in the WordPress plugin repository, finding the right one that works flawlessly without creating any security issues is crucial.
Though, most users go for the ones that are highly installed. But, if you're not sure which is the best HTTP to HTTPS WordPress plugin, above we've detailed 5 popular WordPress SSL plugins.
Even if you are not an experienced WordPress user or don't have technical knowledge, these mentioned WordPress SSL plugins will get the job done with just a few clicks.
Wrapping Up
Shifting websites from HTTP to secure HTTPS is an important step. Likewise, using HTTP to HTTPS WordPress plugin is also essential. Once you install the plugin, it takes care of the issues that usually arise after installing an SSL/TLS certificate. For example, once you install an SSL related plugin for your WordPress website, it'll automatically force all the URLs to load on secure HTTPS.
But choosing the right SSL WordPress plugin becomes challenging due to the massive WordPress plugin collection in its repository. Here we've selected the 5 best SSL plugins for your WordPress website that you can choose from to make your work easy.
Furthermore, it's essential that before you install a HTTPS WordPress plugin, you already have an SSL/TLS certificate installed, and you have a proper backup taken using backup tool like CodeGuard Backup. Good luck!
WordPress SSL Certificate
Protect your WordPress website with HTTPS and daily malware scanner at CheapSSLsecurity. It includes 256-bit encryption, 15K warranty, 99% browser support, and more.