Microsoft Exchange Server 2013 SSL Installation Steps

Step 1: Download Your SSL Certificate Files
Once you complete SSL Certificate purchase process, you will receive your SSL Certificate Zip file (with Primary, Intermediate and Root certificate) from Certificate Authority via an Email. Just Download it & Extract it in your directory where you wish to secure your certificate files.
Step: 2 Process to Add Snap-ins in Microsoft Management Console (MMC)
Click on Start Menu, Type MMC & Enter or in start menu, type run (Windows key + R) then write MMC & enter.
The Console 1 [Console Root] window appears.
Click on File >> Add or Remove Snap-ins or just click Ctrl + M from Keyboard.
Select Certificates in Add or Remove Snap-ins screen and click on Add.
In Certificates Snap-in Window, select a specific computer account & Click on Finish.
Now, click on OK button in Add or Remove Snap-ins window.
Step 3: Process to Install Intermediate SSL Certificate
In left side menu, Expand Certificates options under Console Root Folder.
Right Click on Intermediate Certificate Authorities & go to All Tasks >> Import.
Click Next in Certificate Import Wizard Screen & Browse your Intermediate Certificate File.
Click on Next Button, select "Place all certificates in the following store" and click Browse button.
Select Intermediate Certificate Authorities from Select Certificate Store Screen and click on OK.
Click Next on Certificate Import Wizard screen, Then Click on Finish & OK button.
Your Intermediate Certificate File imported Successfully.
Step: 4 Process to Install an SSL Certificate File
Log in to Exchange Admin Center.
Select Servers & click on Certificates from the left menu.
Select your Certificate file which status has "Pending Request" & click on Complete.
Enter the certificate file path (like \\server\folder\certexample.crt) for "File to Import From" and press OK button. Exchange installs your Certificate.
Select your Certificate again (the status changed to "Valid") from the Certificates section & click pencil icon for Edit
Click on Services, choose the services to which the certificates apply like SMTP, IMAP, UM, UM call router, POP, and/or IIS and click on OK button.
Your Certificate is successfully installed on Exchange 2013.
Important Resources
SSL Certificate for Microsoft Exchange Server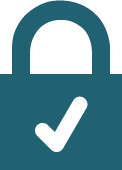 Microsoft Exchange Server only accepts SSL Certificate from a genuine and trusted SSL Certificate Authority. Buy trusted SSL Certificate from at a cheap price with heavy discount rates.