A step-by-step guide to Install SSL Certificate on a Citrix Access Gateway 4.5 Server

The process to Install SSL Certificate on a Citrix Access Gateway
Follow this process To install SSL Certificate on a Citrix Access Gateway server you'll need to use the Administration Tool.
Locate your certificate file. It will have been emailed to you by the Certificate Authority that you're purchased it from. It will have a name like "YourDomain.crt."
Note: If your file ends in the extension .pem, rename it so that it has the .crt extension.
From the "Access Gateway Cluster," open the window for the appliance.
In the "Administration Tool," go to the "Access Gateway Cluster".
Under "Administration," select "Browse" beside "Upload a .crt signed certificate".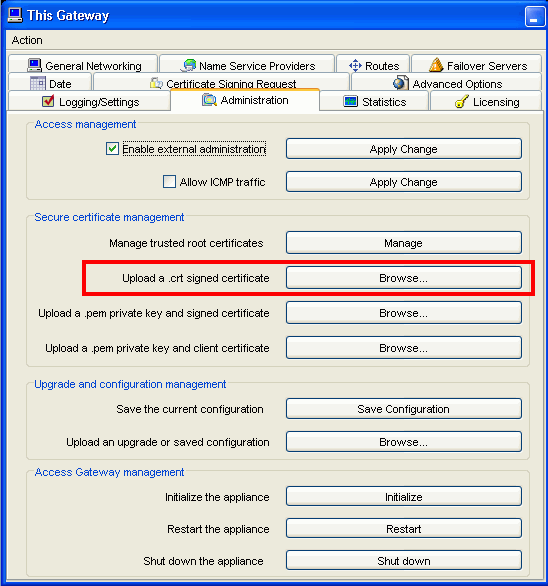 Find your certificate and select "Open".
Note: You can also install the certificate through the "Administration Portal" by clicking "Maintenance," the "Add a signed certificate (.crt)," and then finding your certificate file.
Congratulations, your SSL Certificate is now installed.
Important Resources
CSR Generation Guide for Citrix Access Gateway 4.x