Should you go for a free SSL certificate or a paid one? Here's the answer
You want to get an SSL certificate, and you have good reasons for it. You even have a few ideas in your mind. But you're confused. You're probably scratching your head thinking about 'free SSL certificates vs. paid SSL certificates.' And you must have a lot of questions on your mind. After all, why pay for an SSL certificate when you can get it for free, right?
Well, you're right. There's no need to shell out your hard-earned money if it doesn't make any difference whatsoever.
But you know what? It does.
The entire world would be using free SSL certs if there wasn't any difference between free SSL certificates and the paid ones. But, as you already know, this isn't the case.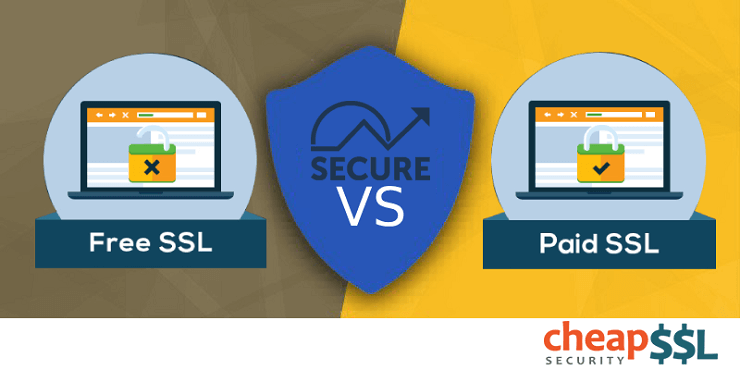 So, what's the difference between free ssl and paid ssl? Let's find out.
What are free SSL certificates?
Note: To understand the fundamental difference between free and paid SSL certificates, you must be familiar with the term 'certificate authority.' If you're not, we suggest you have a look at this Wikipedia page.
Free SSL certificates come free as they're issued by non-profit certificate authorities. Let's Encrypt, a leading non-profit CA provides SSL/TLS certificates for free. Their purpose is to encrypt the entire web to the extent that HTTPS becomes the norm.
Sounds great, doesn't it? It is.
But it wouldn't be free if there wasn't a catch. In this case, there are many.
Free SSL certificates vs. Paid SSL certificates: The Differences
SSL Certificate Lifespan
The first and the most striking difference between both is regarding their certificate validity period. The maximum period for which you can issue a paid SSL certificate is two years. After every two years, you must reissue your certificate.
On the other hand, the lifespan of free SSL certs is 90 days. So, you must renew your free SSL cert every 90 days.
SSL Certificate Options 
Paid SSL certificates come in many different sizes and shapes, each belonging to different validation level and serving a unique purpose. For example, domain validated (DV) SSL certificates are the most basic type of SSL while extended validation (EV) SSL certs—the most sought-after SSL certs—enable the green address bar, but you must go through a rigorous vetting process to get one. There are other types of SSL certificates that can help you secure multiple domains and subdomains. 
On the contrary, free SSL certs come with domain validation (DV) option only. So, if you want to display your organization name in the green address bar or display it in certificate details or even want to issue one cert for many; free SSL won't work. It's worth noting that Let's Encrypt has recently started issuing Wildcard SSL certificates. You can protect your sub-domains with it. However, the 90-day limitation will be applied here as well.
Technical Support
The entire SSL process—starting from the CSR generation to SSL installation—can be a tricky business, especially if you aren't familiar with it. And even if you have years of experience, you could still lose your way. That's why having the right tech support is highly recommended. 
It's obvious that the non-profit certificate authorities are short on resources and that's why they cannot provide any support whatsoever. On the contrary, the commercial CAs and their SSL resellers must provide technical support to their customers.
Needless to say, this is a major plus point in favor of commercial CAs and paid SSL certificates.
Warranty
This might be a hypothetical point for some and real for others, but no matter what side you're on, you just can't deny this. Paid SSL certificates feature a substantial amount of warranty in case something goes wrong at CA's end. Although there haven't been many such cases till date, it could happen. Once again, zero points to free SSL certs.
Green Bar, Trust Signs & Identity Verification
Some of you may want the green bar in front of your URL to showcase your company's identity and consequently, establish customer trust and confidence. To do so, you'll need an EV SSL certificate. You're only given an EV SSL cert once you successfully undergo an intensive validation process.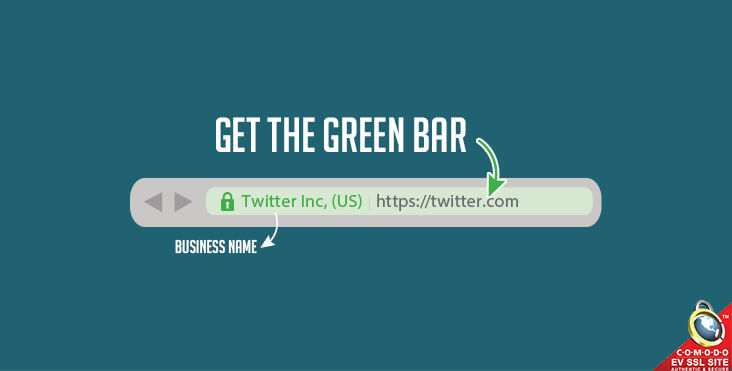 Free SSL certificate authorities have no method, workforce or infrastructure to validate your details. That's why they can't provide EV certs, and you can't have that green bar or the trust signs.
Free SSL Certificates vs. Paid SSL Certificates: The Conclusion
By now, you probably know which SSL certificate to go for. If you're good with the pitfalls of free SSL certs, you'd have gone with free SSL certs, and if you're not, you need a paid SSL. But where can you buy a cheap SSL from a reputed certificate authority? You're at the perfect place.
We at CheapSSLSecurity.com, are partners to leading certificate authorities such as Symantec, DigiCert, Comodo, GeoTrust, Thawte, and RapidSSL. As we buy certificates in bulk, we can offer them at unbelievable prices. We even offer you our low-price guarantee. Under this, you just need to give us the URL of a website that is selling the same certificate at a lower price than us. Once you do it, we'll offer you a coupon code that will take the price down so that you can buy the cert at the lowest possible price. Sounds fair? We bet it does.
Not bragging but we have THE cheapest range of SSL certificates. So, if you're looking to protect your website at the lowest possible price, have a good look at our SSL product page. To see what our customers have been saying about us, click here.
We hope this post helped you get a clear idea about the difference between free SSL and paid SSL.
Related Posts
Get an SSL Certificate at a Cheap Price
Bolster your Website Security and Get maximum discounts of up to 89% on DV, OV & EV SSL Certificate at CheapSSLsecurity. Boost up customer trust and secure their confidential information with high-level encryption.