What You Should Know About Symantec Secure Site SSL Before You Pick It as Website Security
If we are talking about website security, SSL (Secure Socket Layer) always comes to our mind. Whether it is a small/medium scale business website, or a large organization operating a social media, banking, data storage, etc… websites; every one of their website administrators will look to secure their website with an SSL Certificate.
Generally, website operators are looking for solutions which protects his devices, data, and sensitive information over the Internet from cyber criminals and also don't want to get trapped by any kind of cyber-attacks.
SSL is the only security solution for in-transit data security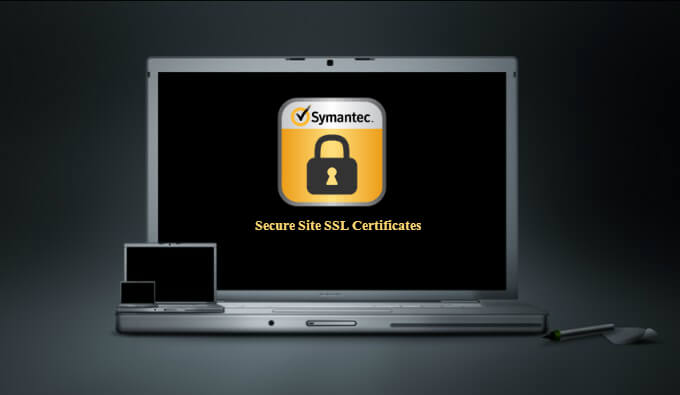 (1) SSL is initialized in the Session Layer and operates within the Presentation Layer in OSI Model.
(2) It secures communication between Client (Web/Mobile browser) & Server
(3) It secures the data transmitted between Client and Server which saves users from Phishing, Malware & other Cyber-attacks.
(4) Debit/Credit Card Data, Login credentials, Banking information, etc… can be secured by SSL Certificate.
Millions of websites are secured using SSL Certificate and Certificate Authorities like Symantec, Comodo, GeoTrust, Thawte and RapidSSL have contributed to this huge web security protocol. Among all these certificate authorities, Symantec is the most trusted and comes highly recommended by experts.
Symantec SSL is the First choice for web security
(1) World's Most Trusted Certificate Authority
(2) Communicates expert-level trust and confidence
(3) Provides Security solutions for Business and Individuals
(4) Security Solution for just a single domain or for a whole enterprise.
(5) Extended features including Malware & Threat Protection and Seal-in-Search
Symantec Secure Site SSL Certificates
Symantec, the leading SSL authority provides a range of SSL products for small- to large-scale businesses including website security, software, and solutions for applications and document management. Symantec's Secure Site SSL Certificate are the top most recommended SSL Solution for website security. Business Experts, Website Admins, and Software Developers are using Symantec's Secure Site SSL products.
When visitors to your site see a Symantec Secure Site SSL certificates it generate user's trust. When the certificate comes with an extended level of security, it boost their confidence even further. Extended Validation certificates enable the green address bar in the browser after successful validation of your organization.
Remember to install the Norton Secure Seal on your website – a symbol of trust – which is powered by Symantec that users understand. The associate the Symantec name means secure and can feel assured that their data is secured inside a highly protected channel & not accessible by any outsiders, allowing them to focus on the task at hand.
Symantec Secure Site SSL Certificate Features & Benefits
(1) Green Address Bar: Using this feature, Customer can enable green address bar along with organization name which indicates the business is legitimated and verified by Symantec.
(2) 256-Bit Encryption: All Secure Site SSL Certificates deliver industry-standard security including SHA-256 hashing and 128/256-bit encryption to provide ample protection.
(3) SAN/Multi Domain: All Secure Site SSLs comes with SAN support which gives you the option to protect multiple fully qualified domains under single certificate.
(4) Vulnerability Assessment: This feature scans your website to protect against malware, threats, and other vulnerabilities which helps you keep an edge on website security.
(5) Seal-in-Search: This displays Norton Web Trust seal in search engine results page which increases brand awareness and trust level.
List of Symantec Secure Site SSL Products & their Features.