A quick way to understand the basic differences between the three types of code signing certificates
Code signing, as you already know is a necessity for developers and publishers who are looking to make their software or executable scripts appear authentic and legitimate to the end users. Code Signing Certificates are X.509 certificates used to sign software code using a digital signature. Properly signed software will show the software publishers name (instead of a security warning) when users install the software.
When considering purchasing a Code Signing Certificate, three options are available – Standard Code Signing, Individual Code Signing, and EV Code Signing.
Any of the certificate types will remove the Unknown Publisher warning when the user installs the software: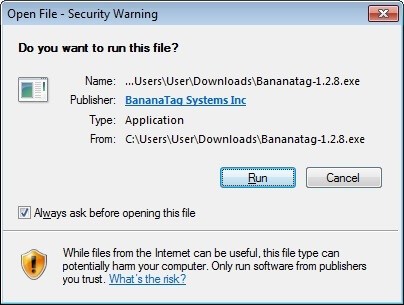 However, there are some other, important differences between them. In this article, we will cover a basic difference between the three so that you can easily choose the best option based on your needs.
What is an Individual Code Signing Certificate?
The Individual Code Signing Certificate is specially designed for independent web developers, software developers, freelancers, etc. who are looking to safeguard their software code, scripts, internal software properties, objects, etc. with a digital signature.
As of now, Comodo is the only Certificate Authority who is issuing Code Signing Certificates for Individual software developers.
Individual Code Signing Certificate Verification Process:
To obtain a Comodo Code Signing Certificate, there are a few steps one must take.
In order to verify your individual Identity, you have to download a Notary ID Form and get it notarized by a public notary.
Provide a government ID such as your Passport, Driver's License, etc.
Provide a document that reflects your financial condition such as your Bank Statement.
Provide a document mentioning your full name such as a Tax Bill or your Birth Certificate.
Do note that it is mandatory that all your documents must mention your full name.
How to buy an Individual Code Signing Certificate
You'll need to purchase a Comodo Code Signing certificate, the only individual certificate on the market.
What is a Standard Code Signing Certificate?
Standard Code Signing Certificates are also known as Regular or Organization Validated (OV) Code Signing Certificates. The certificate authority will verify your organization/company details before issuing the certificate. Obtaining a Standard Code Signing Certificate comes with a series of verification processes laid down by a registered Certificate Authority, to confirm whether your organization is legitimate.
OV Code Signing Certificate Verification Process:
The Verification Process for an OV Code Signing Certificate is similar to the validation process for an Organizational Validated SSL Certificate. As the name suggests, in order to obtain an OV Code Signing Certificate, a thorough verification must be done which includes the following:
Verifying whether the company is a legally owned business and has a registered location.
Usually, the CA gets this done by logging into a local government website to check your business registration data. In some cases the Certificate Authority will check other official documents such as business licenses or financial statements issued by another trusted authority.
Verifying the telephone number of the company
The CA checks whether the company has a valid telephone number listed in an online government directory. If not found, listings in trusted telephone directories are also acceptable.
Verification call
After the telephone verification, the Certificate Authority will call on the number provided publicly and re-check data, documents, and details with the concerned authority person.
Once the verification process is complete, the Certificate Authority will issue you the certificate.
Recommended Standard Code Signing Certificate
If you are looking for the best-value code signing certificate, Comodo (now Sectigo) offers commercial software developers an amazing OV Code Signing Certificate for as low as USD 69.17 per year!
What is an EV Code Signing Certificate?
The EV Code Signing Certificate helps solve additional warnings or errors that an OV certificate can't solve. Even though they both can solve the Unknown publisher issue on Windows, only the Extended Validated Code Signing Certificate helps with the Microsoft SmartScreen popup:

Advantages of an EV Code Signing Certificate
What if your customers never again have to receive a browser warning or pop up when downloading software from your website? Wouldn't it increase user trust and speed up your conversion ratio? The EV Code Signing Certificate offers your users with a smooth and uninterrupted download process which additionally verifies your organization as a trusted source.
EV code signing certificates also provide the highest security for your certificate itself: An EV Certificate helps keep your certificate safe by storing it on an External Hard Drive which can only be accessed by an authorized person. So, don't worry, you're safe.
EV Code Signing Validation Process
The EV Code Signing Certificate verification process is similar to that of an EV SSL Certificate. This verification is the most extensive to maintain the highest authenticity levels.
The EV validation process is more rigorous than the OV process in several key ways:
Organization needs to be at least 3 years old (or alternative validation is required).
Your organization must have a verifiable physical street address.
The individual requesting the certificate must be able to verify employment details.
Recommended EV Code Signing Certificate
Comodo (now Sectigo) provides one of the cheapest Extended Validated Code Signing Certificates available in the market, starting at only $282.50 per year!
Cheap Code Signing Certificates
Years
Price/Year
Comodo Code Signing

$500.85

$69.17
Add to Cart
Thawte Code Signing

$749.00

$116.67
Add to Cart
Comodo EV Code Signing

$897.00

$249.00
Add to Cart
Symantec Code Signing

$897.00

$327.00
Add to Cart
Sectigo Code Signing

$500.85

$69.17
Add to Cart
Sectigo EV Code Signing

$897.00

$282.50
Add to Cart