Your guide on how to effectively install a wildcard SSL certificate on your Microsoft server
Needing to know how to install a wildcard SSL certificate on IIS but aren't sure where to start? No worries. We've got you covered. Heck, we've even included some screenshots of the steps to help you along the way. We're no strangers to this process — we've even written other resources such as how to install wildcard SSL certificates on multiple servers.
However, seeing as how Microsoft IIS is one of the most popular servers used by our clients, we thought it would be beneficial to create some helpful step-by-step instructions for IIS specifically. And, since you're here with us now, it's safe to say that we think you're in agreement with this sentiment.
But enough about that — let's get to what you've been waiting for: your step-by-step directions on how to install a wildcard SSL certificate on IIS 7 or IIS 8.
How to Install a Wildcard SSL Certificate on IIS in Minutes
Step One: Buy the Wildcard Certificate
Without trying to sound too basic, the first thing you'll want to do is buy a wildcard SSL certificate from a reputable seller, generate a certificate signing request (CSR), and get the certificate issued by your chosen certificate authority (CA).
Note: You'll need the certificate to be in a .cer or .crt format, or it can be in a PKCS#7 format (or what is known as a .p7b or .p7c format). All of these file formats are commonly used for Microsoft Windows and Java Tomcat platforms. This differs from many other SSL certificates, which commonly use the PKCS#12 (.p12) file format.
Purchase a Comodo PositiveSSL Wildcard Certificate from CheapSSLsecurity & Save Up to 78%
We offer the best discount on all types of wildcard SSL certificates, including Comodo PositiveSSL wildcard certificates.
Step Two: Install the Wildcard SSL Certificate on IIS 7 or IIS 8
The first thing you'll want to do is go to your Start Menu and type Administrative Tools into your search bar.
Open the Internet Information Services (IIS) Manager.
In the left-hand menu, specify the name of the server on which you wish to install the wildcard SSL certificate.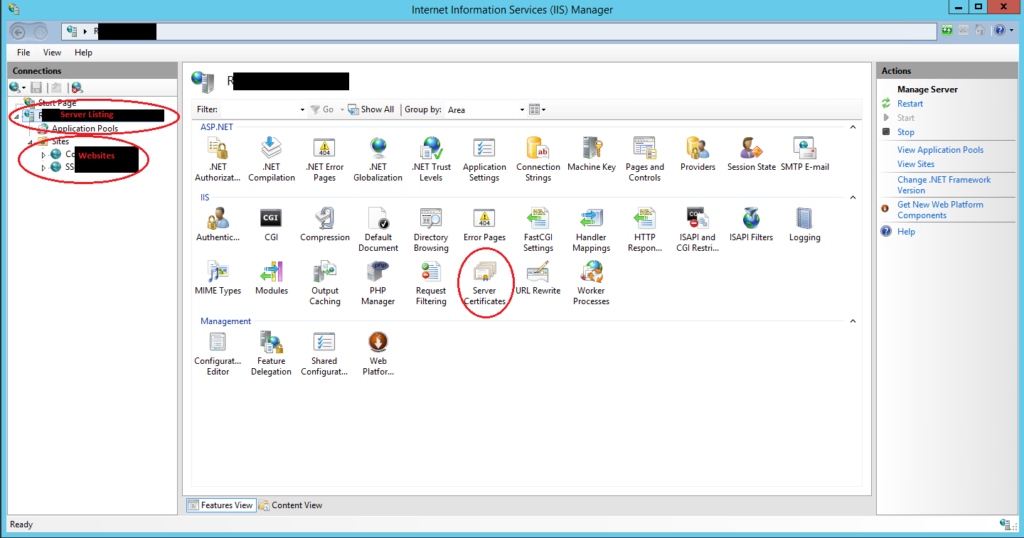 Under Security in the Features section, click on Server Certificates.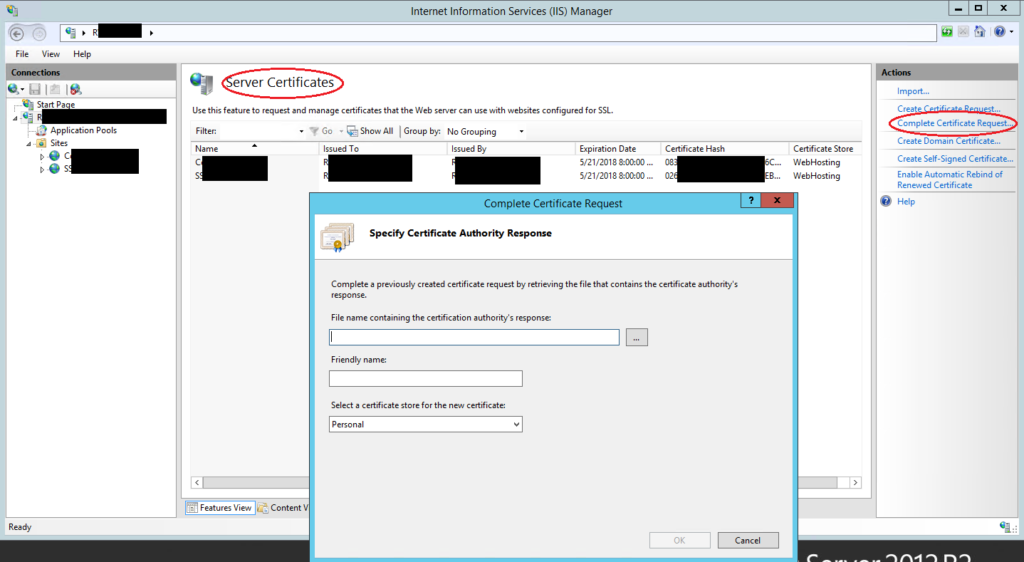 If you haven't already generated a certificate, you can do so by going to the Actions section (located on the right side of your screen) and select Complete Certificate Request. There are additional steps to follow.
If you already have generated the certificate, simply enter the certificate's location in the Actions pane.
To ensure proper IIS wildcard binding, be sure the corresponding name of the wildcard SSL certificate includes an asterisk at the subdomain level you wish to secure. For example, it would be *.yourdomain.com.
Step Three: Bind the Certificate
IIS wildcard binding is an integral step of the installation process. This allows you to activate the installed certificate to associate it with your specific website and all of its subdomains. To bind your wildcard SSL certificate:
Go to your Start menu and access your Administrative Tools window again.
Open the Internet Information Services (IIS) Manager.
Under Server name, select Sites and your SSL-based site.
In the Actions section, select Bindings.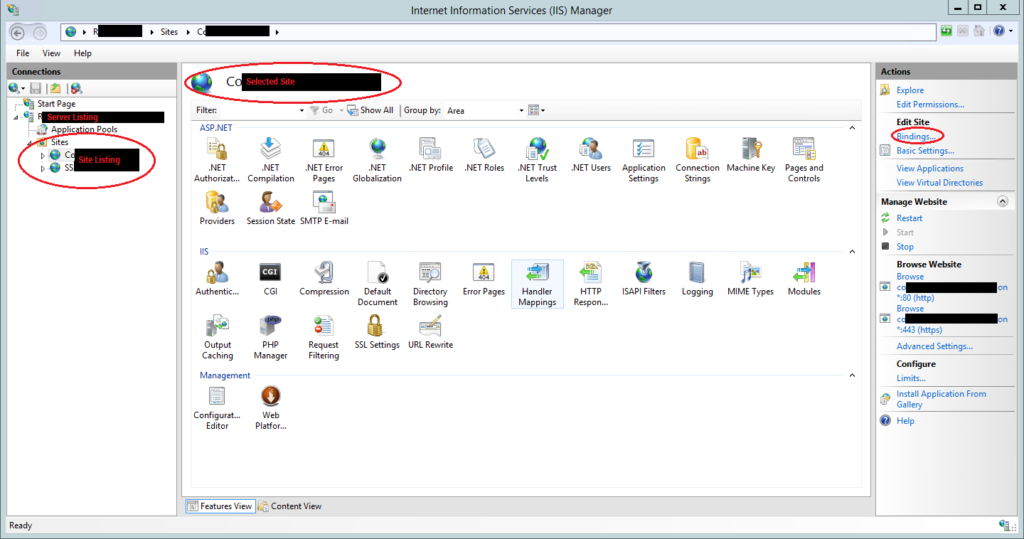 Under Bindings, check to verify whether there is already an HTTPS binding. If so, click Edit. If not, choose Add and swap it to HTTTPS.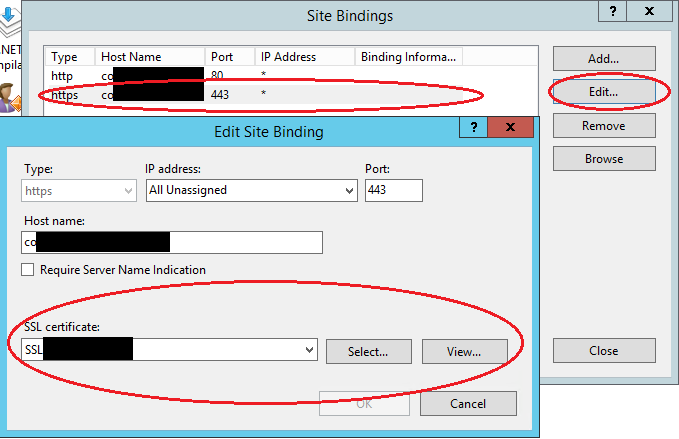 Select the wildcard SSL certificate you wish to use for this site from the SSL Certificate drop-down.
You'll want to restart IIS. While this is technically an optional step, it's generally a recommended best practice.
That's it. Really. Now you know how to install a wildcard SSL certificate on IIS.