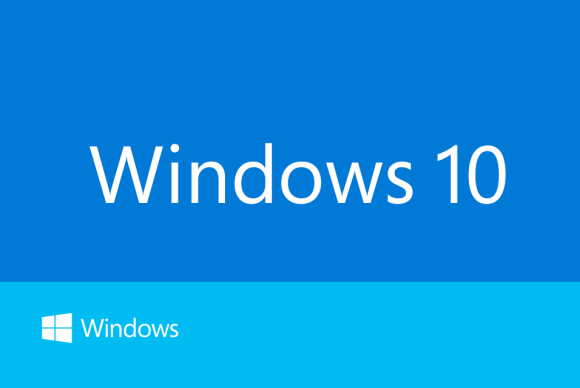 On July 29th, 2015, Microsoft unveiled its latest operating system, Windows 10.  Windows 7, 8, and 8.1 users can upgrade to Windows 10 at no cost using a stable internet connection.
New to Windows 10 has a feature known as "Windows Update Delivery Optimization" and it works a lot like a Torrent work. Windows Update Delivery Optimization (WUDO) allows the user to obtain Windows updates and apps from the Window's store from sources other than Microsoft. Users should note that WUDO is turned on by default.
By using WUDO you are participating in a peer-to-peer network which effectively reduces the amount of internet bandwidth required to download an update/app.  Another perk of using WUDO is the ability to share updates/apps across your own local network and PCs.
The downside of participating in a peer-to-peer network is your internet bandwidth is also being used on to assist other users participating in the WUDO peer-to-peer network in downloading updates and apps.
If you don't want to be using WUDO and would like to opt out of the peer-to-peer network here is how you would do so,
Steps to stop WUDO using Internet Bandwidth
Open Start Menu
Search for Update and Security
Click on Advanced Options under the Windows Update
Now select Choose how updates are delivered under Choose How Updates are Installed option.
Disable the Updated from More than One Place.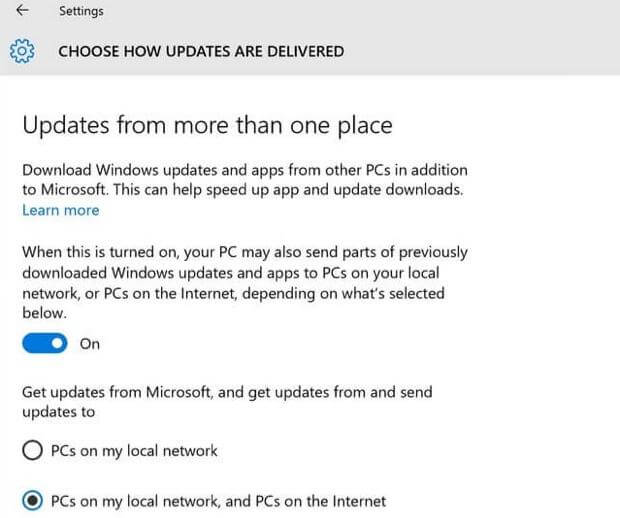 Finally, the WUDO will be turned off and Windows 10 will stop wasting user bandwidth.