The renowned certificate authority, Comodo launched HackerProof to mend the growing gap of trust between websites and their visitors.This web-service displays trust-seals on the users' website to prove that the site is thoroughly tested and meets Comodo's stringent security standards.
So, before we get to know more about HackerProof, let us find out a thing or two about trust-seals and their basic importance.
The significance of a Trust-Seal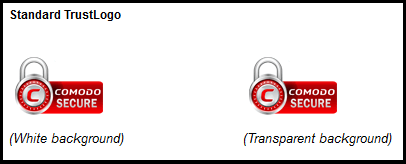 In the wake of countless cyber-attacks and thefts occurring on the Internet every day, trusting web services have got a lot trickier for the users these days. Exposed data, compromised identities and irrevocable financial loss caused by such attacks compel users to overlook the benefits of technological advancements for a while and shift their focus to its downsides.
In fact, such groundbreaking developments in the field of Internet technology have amplified the challenges of ensuring the authenticity of the online communication and other web services. In spite of the rising popularity of internet services like online banking and e-shopping, somehow, the users tend to be reluctant when it comes to trusting online financial transactions, especially on non-publicized and new e-commerce websites. Amid such scenarios, running an e-commerce website that demonstrates authenticity and safety is very crucial to turning visitors into loyal customers. The only way to achieve this is by making your customers feel safe and guarantee them that the website they are visiting is secure, encrypted, and has a safe environment for their confidential information.
The goal is to convince the viewers about the integrity of that website, instantly. As a website owner, you might incorporate the latest and the best security measures and techniques for your site to offer a safe environment, but they are all in vain if the potential customer does not know about it. This is when it is time to introduce your websites' customers to trust-seals. Also known as security badges, icons or visual cues, this trust-seals help in instilling confidence among the users to trust that site with their personal sensitive information.  Various studies have revealed that the majority of online shoppers are positively influenced by these trust-seals.
What is Comodo HackerProof Trustmark?
As we all know, Comodo is popular for specializing in a range of security certificate products that designed to benefit both, individuals and online businesses. HackerProof is Comodo's trust-seal program that offers great advantages over other brands' trust-seals. It offers efficient third-party website security solutions and is currently one of the best trust-seals in the industry. The HackerProof program relies on a unique Point to Verify technology that lets the visitors verify the integrity of the website without having to open a new browser tab.
In the world of e-commerce, trust and loyalty are very crucial, and HackerProof is the most apt solution to boost confidence in the users.
There are many certificate authorities in the market offering trust-seals, but a large number of web-users tend to choose Comodo HackerProof because the brand is synonymous with security. "Increasing online security threats continue to strain the Internet's growth as consumers become more cautious in their online behavior. With the introduction of the HackerProof service, eMerchants have a powerful new tool to combat these growing concerns," said Melih Abdulhayoglu, the CEO and Chief Security Architect at Comodo™.
Today, more than 100 million proud customers worldwide are displaying the Comodo Trust Seal to build a loyal base of customers for/ on their websites. Users can display the HackerProof seal only after their website passes through Comodo's stringent vulnerability scans and is certified to be free of any holes in their security. eMerchants consider this trust-mark as an endorsement of their websites' credibility.
HackerProof servers run vulnerability tests, every 24 hours on users' websites to catch any new potential security vulnerabilities or safety holes that can be exploited by the hackers. It also helps anticipate if the site is vulnerable to Denial of Service (DoS) attacks, is running unsafe services, possess open ports, is running unpatched software or is subject to other vulnerabilities. The Comodo HackerProof generates a very detailed report, for added assurance, at the end of each scan. It comprises of the list of any problems discovered, along with apt solutions to those problems, when available.
This interactive trust-mark is skillfully built keeping in mind the owners of the websites.  Its strong combination of tools always keeps the site's security up-to-date. It even helps validate the quarterly PCI compliance. HackerProof involves bleeding-edge technology like Site Inspector; a monitoring service for websites to ensure updates security on them. By far, it is one of the most trusted and the only trust-mark to provide these unique features to its customers.
Services and Benefits offered by HackerProof
It ensures the visitors that the website they are visiting meets the trust-mark standards set by HackerProof.
It offers a simplified mechanism for the website visitors to access the business credentials of that site.
HackerProof promptly identifies any security holes by performing a daily 'Vulnerability Scan'.
Visitors can easily spot the logo with its floating Point-to-Verify technology on the users' website.
Unique 'fixed position' tool lets the logo or the trust-mark be visible on all the pages throughout the website. Unlike other brands' trust-marks, HackerProof logo site-seal not disappear when scrolling down the web page. Its constant presence on the site keeps reminding the visitors that the website is safe to carry out the transaction.
Comodo's HackerProof Trust Mark is widely recognized by the brands worldwide because of the exclusive security services it provides
HackerProof provides on-site reassurance. For the visitors' convenience, one easy rollover action is all that it takes to know the security details about that site without being diverted to another site to get credential information verified.
It provides PCI (Payment Card Industry) scanning service for validating the quarterly PCI compliance.
HackerProof provides a unique 'Next Dimension' scanning through Comodo's Site Inspector for analyzing your website's security from visitor's viewpoint.
Users can analyze their visitors' interaction with a web-based management tool with HackerProof
Powerful endorsement of the site's credibility by associating with the brand name of Comodo™, which is synonymous to trust and integrity for millions of online businesses and customers worldwide.
Save 78% on Comodo HackerProof Trust Mark
Comodo HackerProof Trust Mark assures customers about their financial information security while placing orders on e-Commerce Website.