Learn How SSL Improves User's Information security and Level of Trust
As of today, businesses ranging from Small/Medium Level to Large Sectors are engaging in online activities. Social media, Banking, E-commerce, Chat messengers, Information exchange platforms have become the important part of user's life. Daily, web users across the world share million of GBs information using above platforms. Users access their social profiles, check financial details, shops online, etc…
Cyber criminals and hackers are always actively stealing information shared by users. To defeat those attacks, a strong layer of security & a safe communication channel is required, said by web security experts.
Netscape Communications have developed a protocol which provides security to the communication held over the internet by making use of strong cryptographic hash functions which is called as SSL (Secure Socket Layer).
What is an SSL?
SSL is a protocol that secures the communication between client and server using public key and symmetric key cryptography authentication technology.
What is an SSL Certificate and how does it work on browsers?
An SSL certificate is a digitally secured file which contains information about the organization with a crypto key.
Once Admin/user installs an SSL Certificate on their server, the browser running the website will recognize the organization's information, which is stored in the SSL certificate, and display the secured URL as "(HTTPS://) with Green Pad-Lock".
Types of SSL Certificates
Generally, there are mulitple Types of SSL Certificates.
SSL Certificates for Website
SSL Certificates for MIME/SMIME
SSL Certificate for IP Address
Code Signing Certificate to secure Software/Application/Files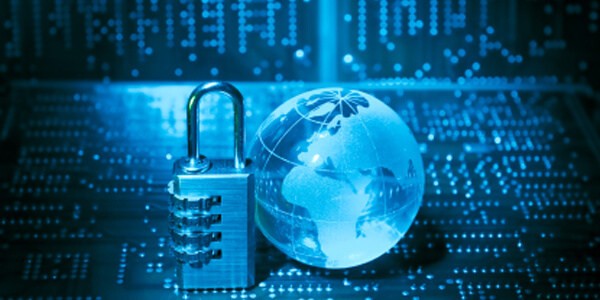 SSL Certificates for Website
SSL certificates for websites are used to keep the communication safe between the client and the server. So information exchange becomes safe and users feel free to use the website.
Today, SSL certificates are widely used by website owners/network admins to encrypt their website with a strong cryptographic system and to protect every user's data over the internet.
There are different types of SSL Certificates available in the market which may vary based on the platforms of the website.
(1) Domain Validation SSL: Used to secure small/medium sector websites. Validation process completes with DNS name checking or by Email response.
(2) Organization Validation SSL: If an owner wishes to display their organization's registered details on the website, Organization Validated SSL certificates are required. Documents required for validation are organization's Legal/Government official records, Third-party Database verification, Address verification, etc…
(3) Wildcard SSL: For the website with more than 2 sub-domains (same host-name), Wildcard SSL Certificate used.
(4) Multi-Domain (SAN) SSL: For a website with more than 2 multiple fully qualified domain names, Multi-Domain SSLs are used.
(5) EV SSL Certificate: Used for e-commerce or social networking websites where big data and user security are the main concern. It offers high-security level with advanced features as Green Address bar, Organization Name etc.
      (6) Multi-Domain Wildcard SSL Certificate: Secure multiple websites and their multiple subdomains with a single multi-domain wildcard SSL certificate. It is one the fastest growing SSL certificate option for enterprise business websites.

Image: Example of EV SSL Certificate
Here are the properties of SSL Certificate for Website security.
SSL Certificate Type
Certificate Properties
Domain Validated (DV) SSL Certificates
(1) These are viewed as 'encryption-only' SSL certificates
(2) Encryption strength 256-bit
(3) A fully-functioning certificate issued within just few minutes
(4) No company validation papers required during the validation procedure
(5) Information displayed in the certificate: Only verified
(6) Information Displayed by Browsers: Green Pad Lock & URL with HTTPS://.
Organization Validation (OV) Certificates
(1) An OV SSL verifies that the company/organization is indeed the owner of the website
(2) Each OV certificate supports mobile devices
(3) Issuance Period: 2-5 days
(4) Information displayed in the certificate: Verified domain and organization names
(5) Information Displayed by Browsers: Green Pad-lock with Organization Name and URL with HTTPS://.
Extended Validation (EV) SSL Certificates
(1) Designed specially to instill trust in customers
(2) Involves extensive verification of the applicant's business and identity by the CA
(3) Provides green address bar for assuring the visitors about authenticity instantly
(4) 2048-bit SSL Certificate that supports 128-bit and 256-bit encryption
(5) Issuance Speed: 3-4 business days
(6) Information displayed in the certificate: Verified domain name and name & address of the organization!!(7) Information Displayed by Browsers: Green Pad Lock with Organization Name and Green Address Bar with HTTPS://.
Wildcard SSL Certificates
(1) A single certificate can secure an unlimited number of sub-domains on single domain name
(2) Encryption strength supported: 2048-bit certificate with 128-bit & 256-bit
(3) Secures both 'www' & 'non-www' domains
(4) Wildcard can be issued for
*.domainname.com
mail.domainname.com
login.domainname.com
Multi-Domain SSL Certificates or SAN SSL Certificates
(1) One of the most flexible options available for securing multiple domains
(2) Unlike typical SSL certificate; Multiple Domain certificates secure up to 100 different domain names/ sub-domains/ public IP addresses using just a single certificate
(3) Ideal for Unified Communications environments
(4) Requires just one IP address
Related Posts
Low Cost SSL Certificates
Get maximum discounts of up to 89% on DV SSL, OV SSL, Wildcard SSL, Multi-Domain SSL and EV SSL Certificates at CheapSSLsecurity. Boost up customer trust and secure their confidential information with high level encryption.